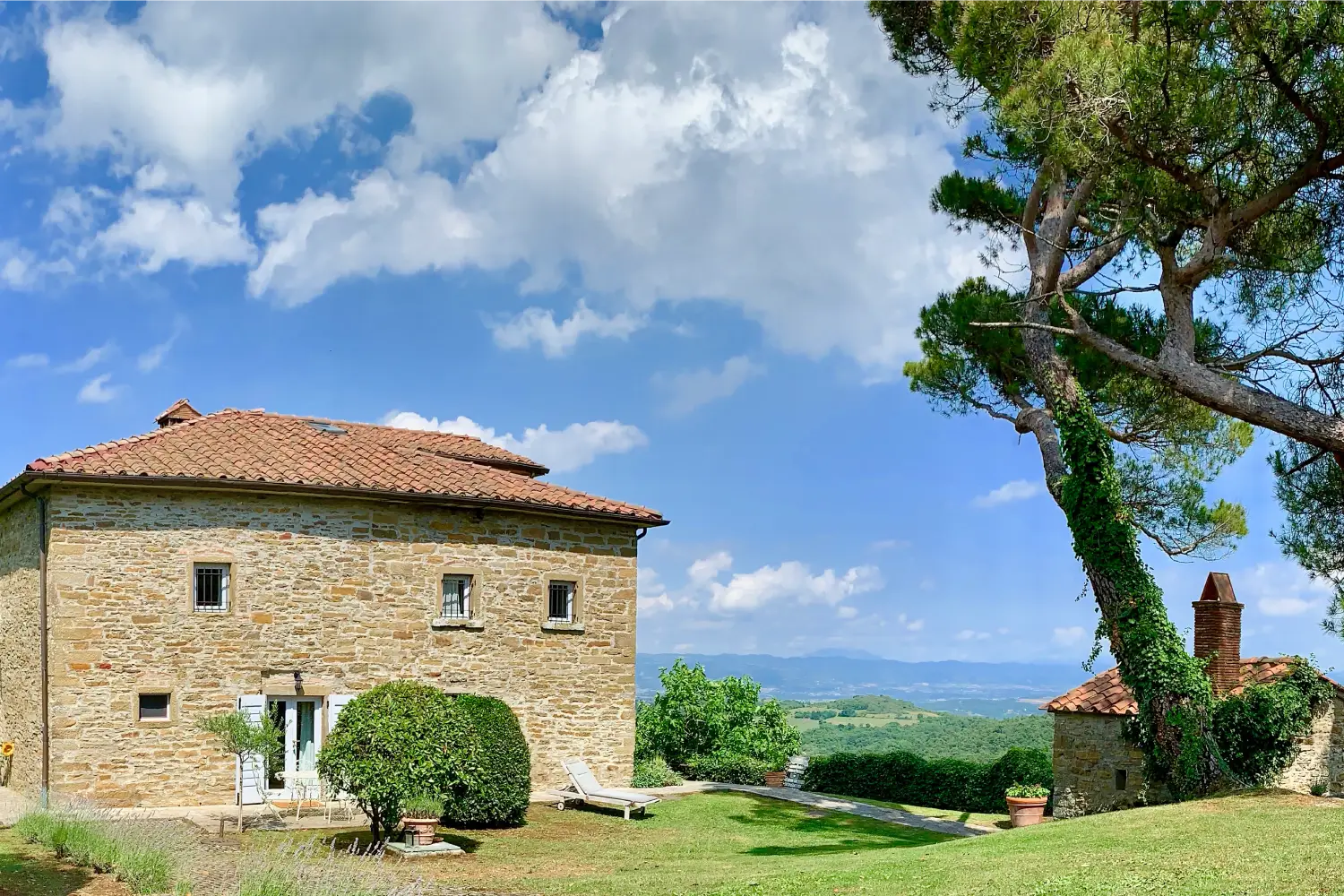 The estate has a magnificient main building made of different accommodations on two floors. The restaurant is located in the adjacent building.
The terracotta floors and beams supporting the ceiling adds to the rustic charm of the interiors. Windows are fitted with double-glazing and mosquito nets.
Thick walls guarantee fresh rooms even during the warmest months. Water is obtained from very deep wells and is always refreshing.